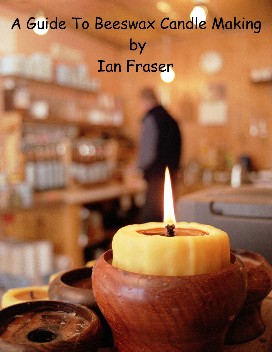 A Guide To Beeswax Candle Making


An in depth detailed resource for the serious beeswax chandler. Includes wax
handling techniques, mould making techniques, candle making techniques,
equipment and shop set up.
$29.00 CAD.

Answers to those nagging questions:
- why don't my tealights burn properly?

- why do my tapers drip?

- why do I get a glowing ash on the tip of the wick?

- why does the wick go off centered halfway down the candle?

- how do I get rid of the bubbles in my candles?

- why is the flame so small?

- why does the flame in my votives waver back and forth?

- why is my wax brown?

These and a lot more!
Busy Bee Candle Supply
Beeswax candle making supplies for the hobbyist and professional
Busy Bee Candle Supply

20 County Rd # 1 , PO Box 11
Toledo , Ontario

busybeesupply@gmail.com
Tel: 613-275-1112